On April 18th the Board of Directors of the John Muir Association in Martinez sent the following, beautifully worded, message to us all in Dunbar.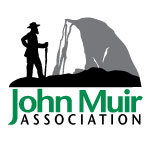 Dunbar-Martinez Sister City 30th Anniversary
April 18, 2011
The John Muir Association, in association with the National Park Service at the John Muir National Historic Site, extends hearty greetings to the Friends of John Muir's Birthplace, the Dunbar Community Council, the John Muir Birthplace Trust, and the citizens of Dunbar in acknowledgment on this 30th anniversary of the Sister City alliance between Martinez, California and Dunbar, Scotland.

As he explained in his book, The Story of My Boyhood and Youth, Muir learned to appreciate nature and love everything wild while growing up exploring Dunbar. In 1880, Muir's life led him to Martinez, California, the home of his bride, Louisa Strentzel, now protected as part of the John Muir National Historic Site in Martinez. Muir spent the last 24 years of his life in Martinez raising his family, tending the fruit ranch and writing many of his influential works.
While his great love may have always been the Sierra, his Martinez home provided a warm hearth where his family and friends gathered, and his Dunbar roots never failed to influence him.
Our Sister City relationship began because of our association with John Muir, our cities share a great deal more, despite the difference in our ages. Dunbar is centuries old, and Martinez is only 135. But both towns are situated on waterways and our locations have been an important part of our histories. Though we are both considered small cities, both have had significant moments in the histories of our regions and retain many of our historic buildings. Not to be overlooked is our quaffing connection:  Dunbar is known for its Belhaven Beers, established in 1719, Martinez lays claim to being the home of the first martini, concocted during the California Gold Rush.
Both cities still offer lovely wild lands to explore, and value them as places John Muir roamed—one early in his youth, the other as a mature man. Dunbar taught him many lessons about nature as a boy, and Muir taught his two daughters about nature in Martinez.
Anchored in the past, the Dunbar-Martinez connection lies in the future. Our roles in the growing consciousness of the importance of taking care of our planet can only make our Sister City relationship more important.
John Muir taught the world a different way of looking at nature and instilled a desire to protect what is wild. This is vital to the future of the planet, and our cities have embraced our role in ensuring his message continues to inspire new generations. Our shared mission, as well as our history, is truly what makes us Sister Cities.
Today, though we are far apart, we can imagine ourselves together on our shores or yours, hoisting our glasses for a celebratory toast, because, as John Muir said, "the power of imagination makes us infinite."
With warm wishes for continued friendship,
John Muir Association
Board of Directors
JoAnne Dunec, President
Mary Ann Gaebe, Treasurer
Scott Artis, Secretary
Sherida Bush
Juliet Don
Gay Gerlack
Robert Hanna
Michael Muir
Matt Parks
Heidi Perryman