John Muir's Birthplace opened its doors today – May 5th – to welcome back visitors now that some COVID-19 restrictions have been lifted. Since people can now visit the Birthplace in person, new panels of our John Muir, Earth-Planet, Universe exhibition have been installed in the temporary display space on the ground floor.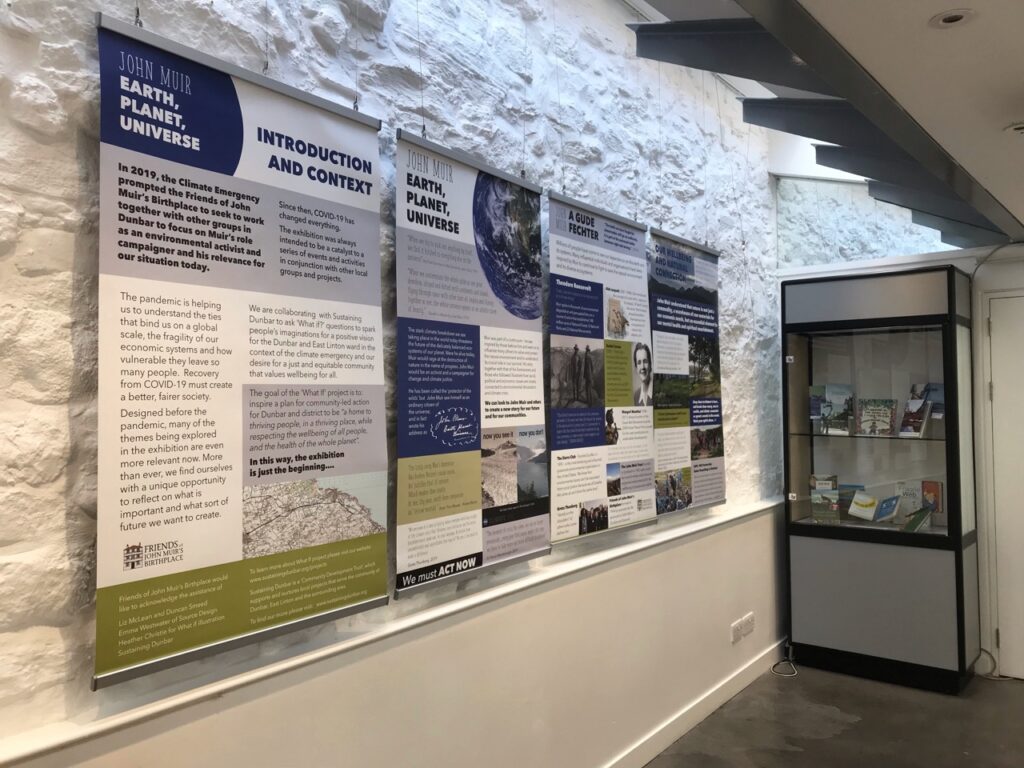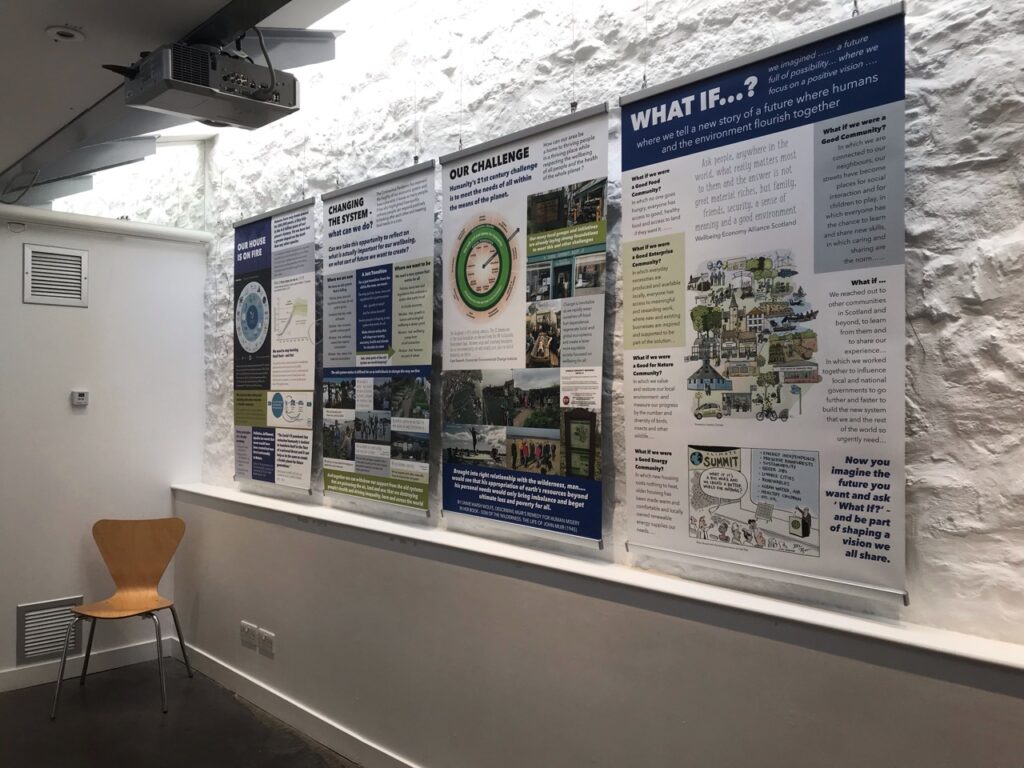 The final panel of the exhibition is entitled "What If…?" and, in summary, asks:
What if … we imagined … a future full of possibility … where we focus on a positive vision … where we tell a new story of a future where humans and the environment flourish together.
"The Power of Imagination makes us Infinite" – John Muir
Since the COVID-safe outdoor version of the exhibition was installed in The Battery at Dunbar Harbour in October 2020 our intention that "the exhibition sets the scene for a journey of community-led change away from high resource use and high C02 emissions, towards a more resilient community with a diverse and local economy and a vibrant culture with an equitable, sustainable future for all" is beginning to take effect. During the period that the exhibition is on display in John Muir's Birthplace other groups in the Sustaining Dunbar What If? Network will have the opportunity to add their own content and to promote what they are doing.